If you're like most people looking to buy a home in Aspen, you are likely eager to consider buying a property that includes the newest trends. At the Gary Feldman Group at Aspen Snowmass Sotheby's International Realty, we have longstanding, strong connections with the best of Aspen's lighting design firms, architects, lenders, and more.
Below is Gary Feldman's Q&A with Gregg Mackell, founder and designer with
186 Group
, who provides his industry insider's views on current lighting styles, trends, and technology in lighting around Colorado homes.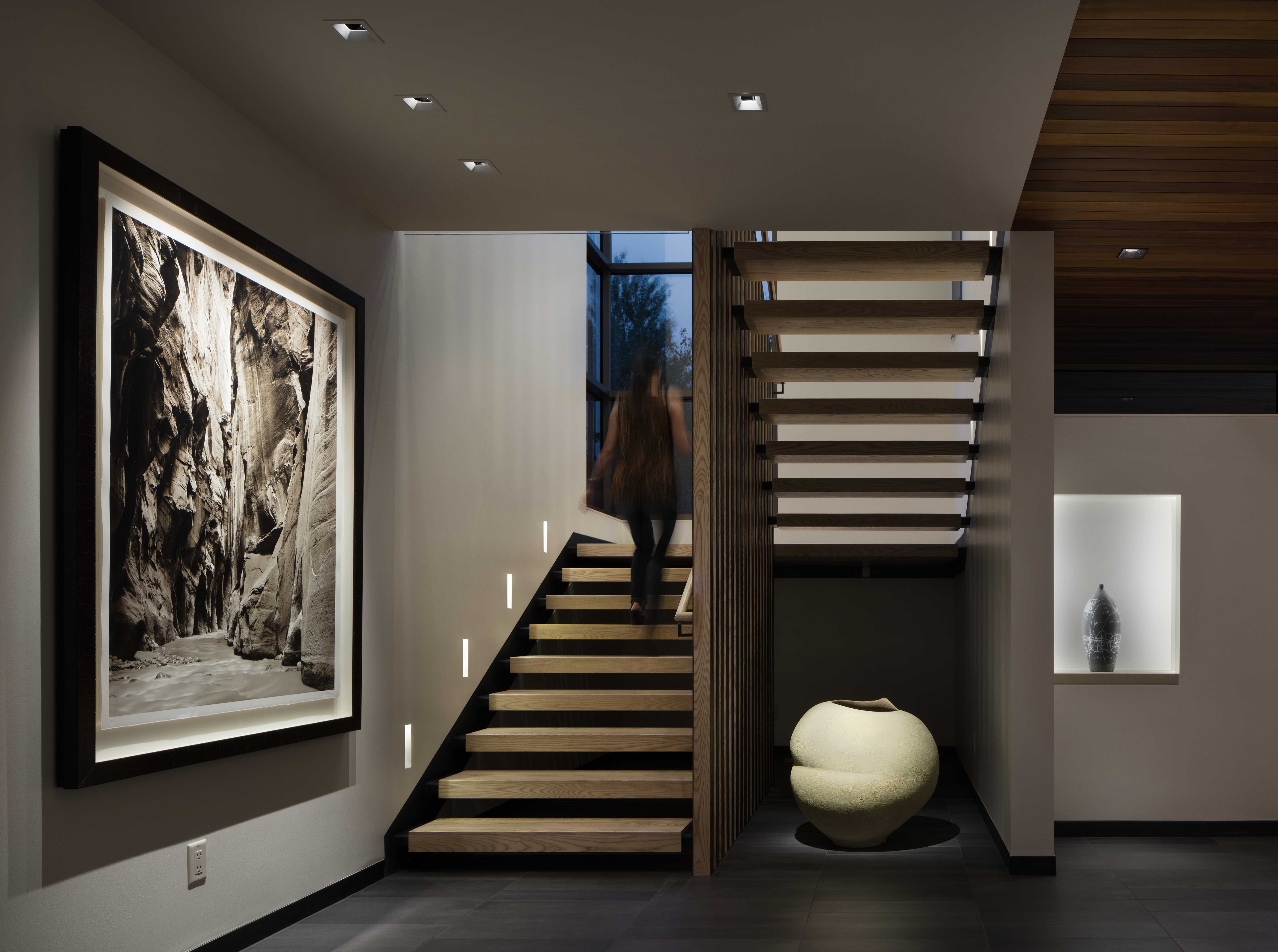 What trends are you seeing in Aspen?
The lighting design world is changing fast with the introduction of LEDs.
I am seeing trends in both the aesthetics as well as the technology inside each fixture. There are two major branches in the lighting evolution tree. One branch is evolving with an incredible array of form-factors like 0.4" diameter downlights, sheetrock-depth linear lights and super-clean flangeless installation trims for all kinds of materials. The other branch is in the intelligence built into each light fixture or lamp. There is a quickening merger of incredibly inventive technologies.
Today, Aspen homeowners can control the color, intensity and even the beam spread and aiming direction of lights through an app on their phone. Not all of these features are available in a single light, but as these new technologies are invented and integrated into fixtures, there will be more and more features available in a single light. Both of these branches make it incredibly difficult to come up with a cohesive plan where everything from the step lights to the uplights, art lights, cove lights and decorative fixtures work together aesthetically and functionally. As these technologies converge, it's an incredibly exciting time to be in the lighting world.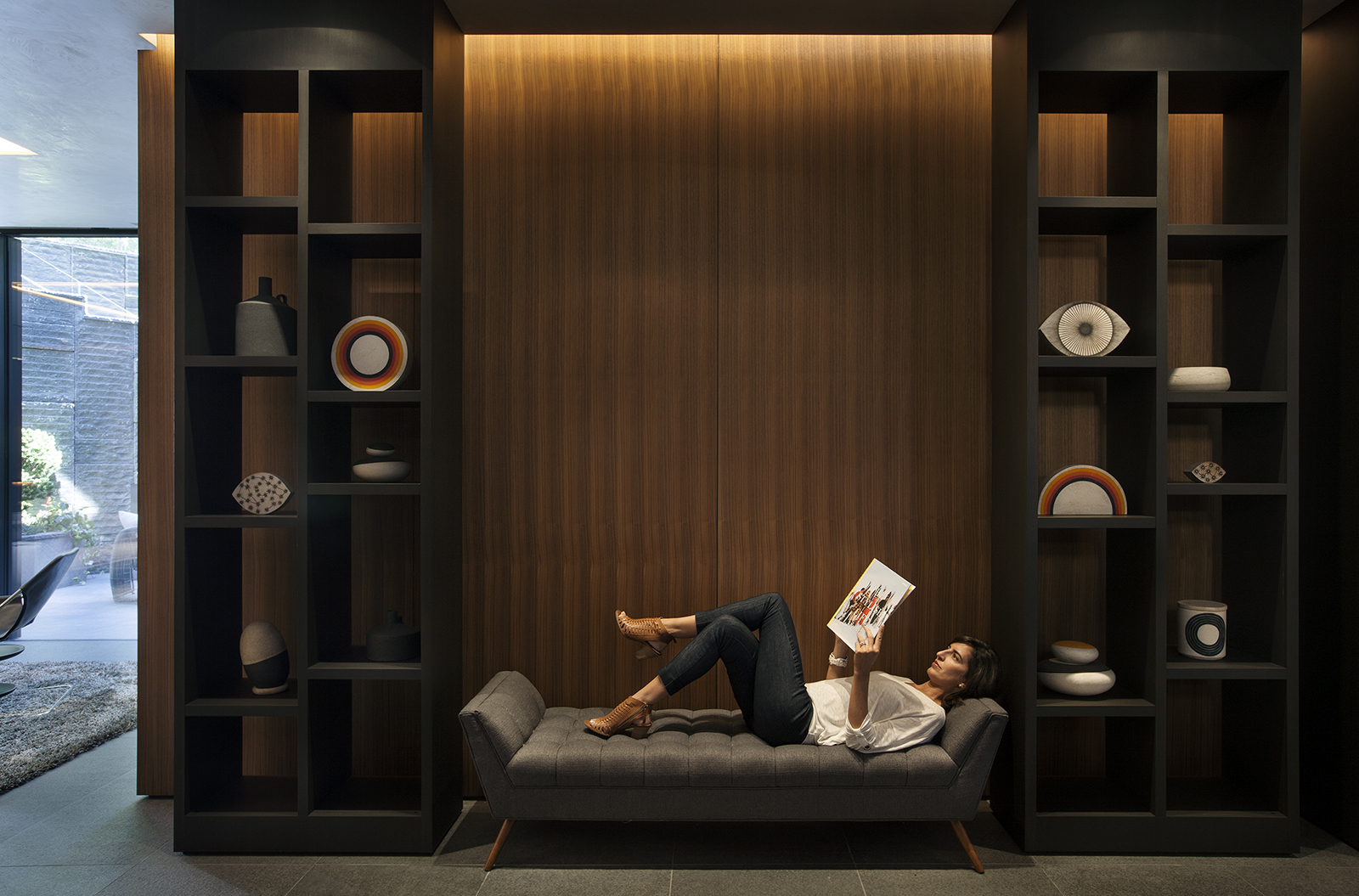 I hear that you can now control lights with your phone or Alexa. How are you seeing the control of lights changing in Aspen?
If you can think about how it might work, there's probably a solution. We've designed projects with touch plate sensors in the floor, proximity sensors in a fob, motion sensors in a hallway and controls that use voice recognition. You will always have some sort of built-in control to meet code, but beyond that, the sky's the limit.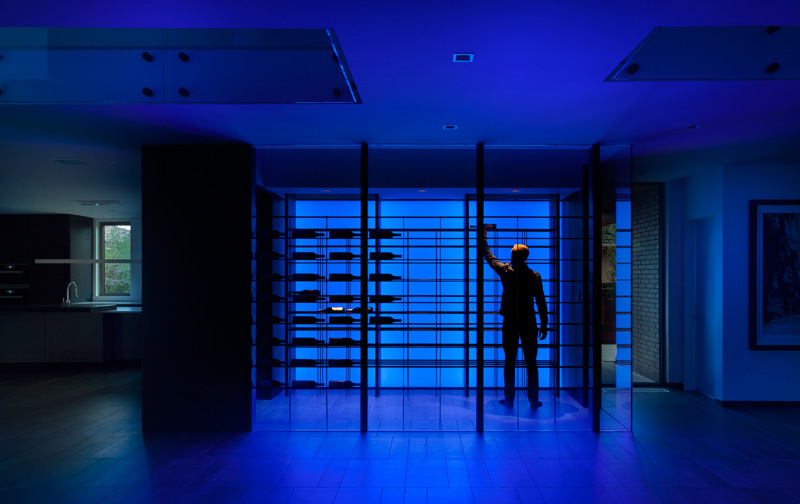 Lighting artwork for your clients in Aspen must be an important piece of each design, what are the current trends?
Providing flexibility is the most important thing for most projects. There are multiple ways to provide flexibility. We can wash walls so art can be rotated without changing the lights. We can also provide adjustability in lights with fixed locations, or providing flexibility in location as well as flexibility in aiming and beam spreads. Some clients prefer framing projectors where we tailor the beam of light to a sculpture or canvas and make it appear as if it was internally lit. We like to show a lot of options for our clients and then work with the owners and design teams to come up with the best solution for each project.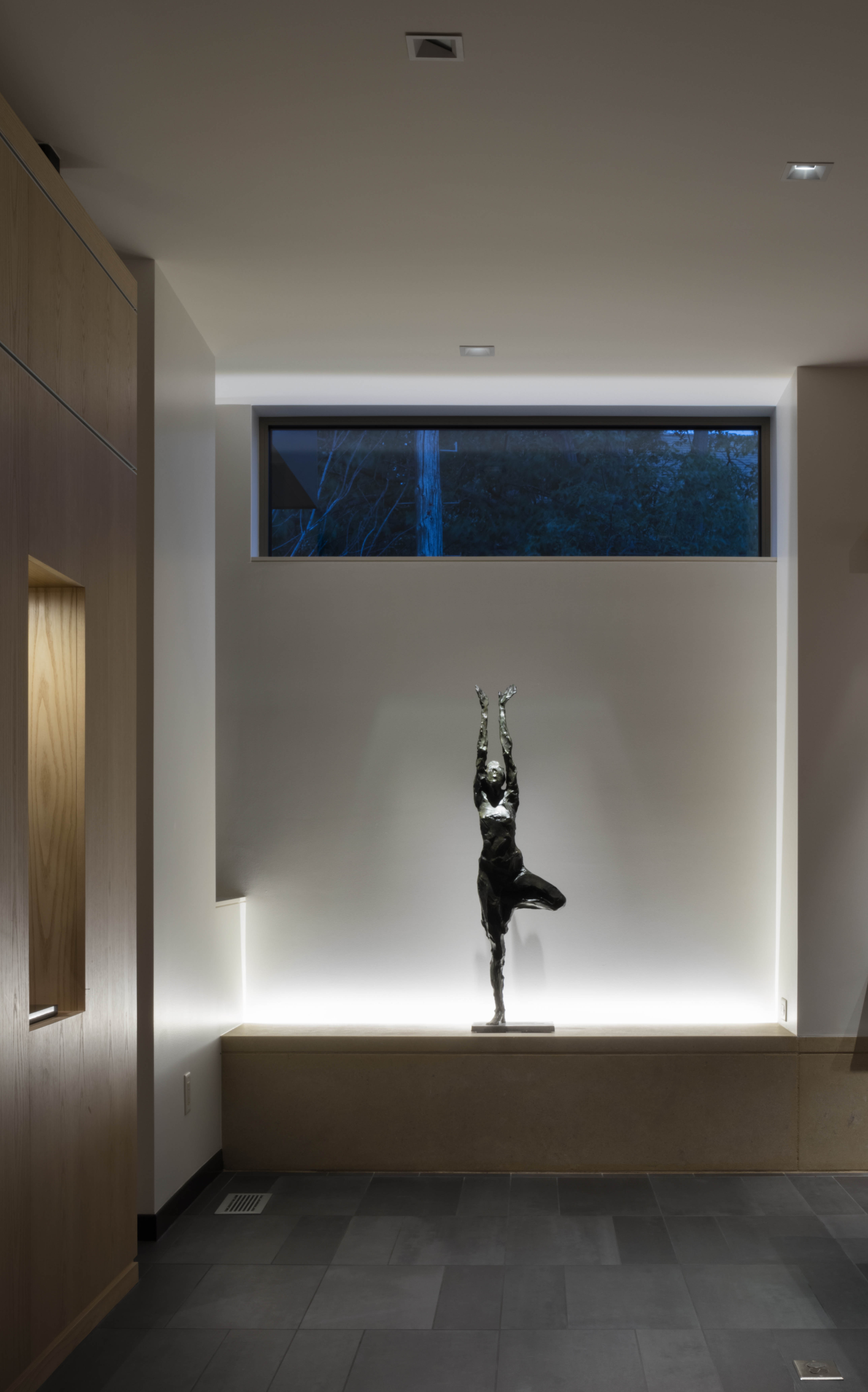 What is the most difficult task for you to accomplish in today's lighting environment in Aspen?
The #1 most difficult thing is to create a cohesive design given all of the options we have today. We not only have to make sure we get the lighting effects perfect but when you look at the ceiling, there needs to order. In the whole scheme of things, that part is not near as difficult as matching colors of white light. Some colors of white stay the same as they dim, some warm-dim and some are dynamic and can coordinate with the circadian rhythms of your body. Not all of these are available in every desired shape factor and the coordination of these elements is by far the most difficult thing in our world.
SHARE THIS STORY